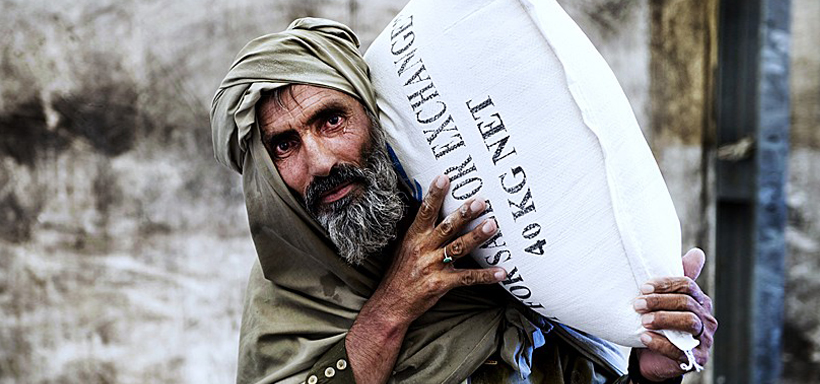 North Waziristan IDPs – 2014
On 15th June 2014 (OperationZarb-e-Azb) a joint military offensive was launched by Pakistan Armed Forces against various militant groups in North Waziristan. The main objective of this comprehensive operation was to flush out all foreign and local militants hiding in North Waziristan. As a result of the (Operation Zarb-e-Azb), approximately one million internally displaced peoples (IDPs) from (Eighty thousand three hundred families) were registered by Pakistani authorities. These IDPs took temporary shelter in the districts of Banu, Lakhi Marwat, Dera Ismail Khan, Kohat and Karak. In this regard Prime Minister of Pakistan requested the media, civil societies and especially dynamic NGOs (organizations) for support in relief activities for IDPs.
JSCD has been on the forefront of providing relief during critical situations in the country. And has been amongst the leading organizations providing relief during disasters in the country including 2010 floods, 2009 IDPs of Swat, 2008 Ziarat earthquake, 2005 Earthquake, etc.
As soon as the influx of IDPs started in different districts of KPK province, JSCD started its relief activities:
Reconnaissance
JSCD team led by project coordinator Mr. Shamasu Din was deployed in District Karak to reconnaissance and assesses what is required for the relief of the IDPs in the district. Main objective was to develop a liaison with the district administration and establish a relief camp. In this concern, a meeting was conducted in Circuit House Karak, with (DCO) Mr. Shoaib Jadon, (ADC) Mr. Zafar Ali and (AC) Mr. Hafiz Munim, JSCD team lead by Pro. Dr. Yasmin Rashid on 4th July 2014. In this meeting IDPs related issues were discussed and decided that, JSCD will adopt 1000 households from the list of IDPs registered with District administration. While District Government will provide the Government Boys High Secondary School Karak for JSCD to establish its relief camp. (AC) Mr. Hafiz Munim and Mr. Shamasu Din visited three different tehsils, TehsilKarak, Tehsil Tahkht-e- Nusrati and Tehsil Banda Dawood Shah of Distrct Karak, and assess the requirements of IDPs. IDPs were informed to get registered with JSCD to start getting relief.
Registration of IDPs Household/ Families and Distribution Ration:
JSCD registered successfully 1000 household families and committed with district (Karak) administration to provide ration for a period of 3 months to adopted families. JSCD committed to provide ration to adopted families two times in a month. In this regard all adopted families were provided ration on ration card. A ration packet for one family for fortnight included.
| | | | | | |
| --- | --- | --- | --- | --- | --- |
| Sr. No | Item Name | Quantity | Sr. No | Item Name | Quantity |
| 01 | Flour | 20.kg | 07 | Salt | kg |
| 02 | Rice | 05. kg | 08 | Siwayan | 1 ( packet) |
| 03 | Ghee | 03.kg | 09 | Dates | kg |
| 04 | Sugar | 03.kg | 10 | Jame-e-shairen | 01 Bottle |
| 05 | Pulses | 03.kg | 11 | Baisan | kg |
| 06 | Milk powder | 01.kg | 12 | Lays | `06 packets |
Need Assessment Survey:
JSCD also held needs assessment survey for IDPs of North Waziristan in Karak district. There were thirty families were interviewed (10 families from each tehsils mentioned above). They were asked about hygiene conditions such as, Safe water, Access to safe toilet facility, Hygiene practices and requirement of non-food items. The major issues penalized on this survey are safe water and access to safe toilet facilities.
Free Medical Camps and Distribution of New Born Baby Kits:
JSCD has also conduct free medical camps for displaced peoples of North Waziristan in collaboration with district health officer Karak. DHO Dr. Mohammad Daraz provided a team of doctors and JSCD facilitated in transportation and free medicines. Three medical camps were successfully conducted in Tehsil Karak, Tehsil Takht-e-Nusrati and Tehsil Banda Dawood Shah. Moreover new born baby kits were also distributed among the families on same place, where medical camps have been held.
Media reporting, JSCD Activities: There have been no other NGOs and organization that worked in District Karak except JSCD. Electronic and print media has very actively reported the relief activities of JSCD for IDPs of North Waziristan.